Ready? Select a room and book game right now!
Lublin (Old Town)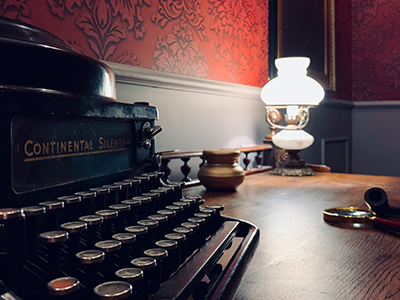 Sherlock Holmes
Sherlock Holmes got himself in deep trouble, he was most likely abducted by Her Majesty's enemies. No more than two days ago, the priceless royal scepter and crown were stolen from Her Majesty's treasury. Holmes suspicion fell on the close associates of Her Majesty, traitors who are quite dangerous and ruthless. Sensing oncoming threat, he hid the incriminating evidence in his office, which he intended to show to the Her Majesty as quickly as possible. You only have an hour. Before midnight comes past you ought to find the pieces of evidence hidden by Sherlock. Hurry up, for those who betrayed Her Majesty are already on their way!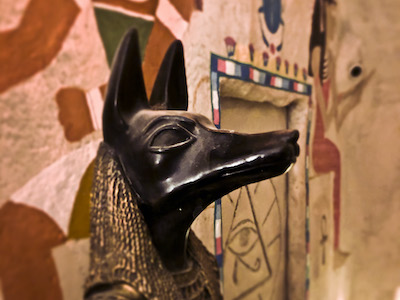 Pharaoh's Thomb
Your ordinary vacation in Egypt was not going to be particularly exciting until you went to the marketplace in search of souvenirs. You have discovered a real gem - an tiny shop full of dust-covered antiques. Among the trinkets you came across a bottle shimmering with the colors of the rainbow with a mysterious map leading to a forgotten pyramid! For you adventurers, this meant one thing - a journey deep into the desert! Oddly enough, on the back of the map was the inscription: these were the names of your group, bearing a clear message: "Save the world! Go on the first full moon"! Today is the time to pack your backpacks and go on an adventure. What will the Tomb of Pharaoh greet you with, and what is the threat to the world?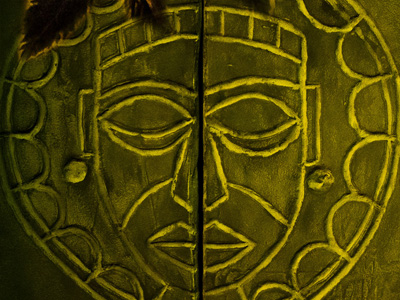 Curse of Mayans
The well-known researcher and archaeologist, Janusz Livingstone, separated from the expedition to the Amazon jungle and decided to put his own interests ahead of the good of science. Blinded by greed, he stole the maps and set off on his own to found the lost temple of Ahpuch, the Mayan god of death, disease and decay. His suicide expedition must have been successful, because the plague of a mysterious disease struck all of South America. In order to save the continent from the curse of an awful epidemic, you must retrieve the statue of Ahpuch that Janusz stole from inside the temple and put it back on the altar. From the deck of the plane, you can already see the ruins and the archaeologist's hut.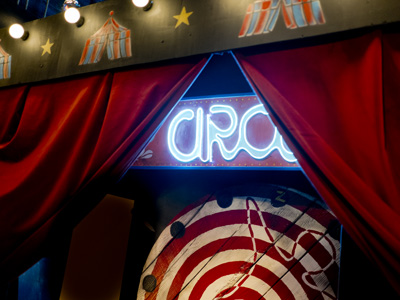 Devil's Circus
The circus of Jasza Mazur, the famous Magician from Lublin, has been for years attracting crowds hungry for entertainment. Unfortunately, the magician has suddenly deteriorated in health and is unable to perform. Having nothing to lose, he confesses to you the secret of his talent: a hundred years ago he sold his soul to the Devil.

To save your friend you are going to have to outsmart the Devil himself. They say there is some way to get from the circus to hell. Or is it just some nonsense of a man suffering on his deathbed?
Fun in escape rooms in Lublin (Old Town) within reach
Did you run out of ideas for Friday's evening? Or maybe you'd like to try something new? Fun in escape room it's a perfect alternative for you! 60 minutes, during which your feelings will be taken to the climax, and every next riddle you'll have to solve, will make you cross the borders of your possibilities. Are you ready?
Escape Room for companies
Let Me Out Lublin - Old Town Escape Room is the perfect entertainment for the integration company. These are the Escape Room in office, during training trips and corporate picnics outdoors. Depending on the needs guarantee great fun, provide effective team building, and above all integrate in realizing the vision and strategy of the company.
Escape Room Lublin - Old Town
ul. Złota 6 (1. piętro)
e-mail: lublin@letmeout.pl
tel: +48 885 222 588

They trusted us: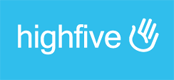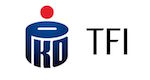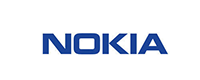 They wrote about us:




Searching for a unique present, mysterious giveaway or an
unforgettable gift? We might have something for you …
Send your friends, colleagues or family to Let Me Out and our team will do what it does best.
A simple voucher will send them on a 60 minute-journey of surprise and suspense.
We propose you a gift that allows you to astound anyone you'd like to surprise.
We are working on online voucher store functionality.
Please contact our office in any location for purchasement.
Let Me Out sp. z o.o.
Escape Rooms in Lublin - Old Town
ul. Złota 6 (1. piętro)
e-mail: lublin@letmeout.pl
tel: +48 885 222 588